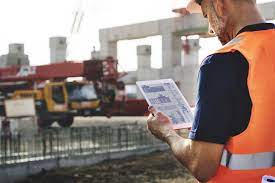 A commercial construction requires good project management that takes into account not only the utilization of labour in an efficient manner but also an efficient equipment allocation. The key to achieving project deadline in major construction projects such as that of buildings and complexes, tunnels, roads and bridges is reliance on the latest technological innovations with emphasis on high productivity and efficient flow of construction work. If in-situ concrete is required on site, it is vital to procure construction machinery, equipment and tools that are innovatively designed to enhance work performance and improve productivity. Self-Loading Concrete Mixers are some of the must-have equipment in every construction site.
User-friendly and efficient way to produce concrete onsite
Pre-packaged premix concrete is a special solution that enables you to satisfy any concrete specifications for any kind of application, such as concrete structures, Shotcrete, and UHPC (Ultra High-Performance Concrete). The self-loading concrete mixer will allow you to completely control your on-site manufacturing with the best quality assurance process available for this technology.
The unique Self-Loading Concrete Mixer DBX35 BIG BAG makes it possible to increase volume productivity and achieve flawless uniformity with Ultra High-Performance Concrete (UHPC) Applications.
FIORI off-road Concrete Batching Vehicles and Site Dumpers provide the most effective solution in making and transporting concrete on-site with great flexibility, minimizing energy costs and reducing environmental impact. The vehicles guarantee an extremely high daily productivity in varying construction site conditions. The self-loading concrete mixer is equipped with the CBV 2.0 option which guarantees constancy, repeatability, and certifiability of the concrete produced and includes an option for connection to the HS/BS cement dispensers to ensure a controlled, accurate, fast, and documented process.
The equipment on the CBV version includes an exclusive and accurate dosing system (integrated into an onboard computer through which multiple recipes can be saved by storing different components for each of them), as well as an instantaneous and final checking system of the quality of the concrete. This system guides the operator during mix design preparation, assuring a high dosing precision, homogeneity in the mix and therefore an extremely strong concrete. The humidity percentage can be input and the water to be pumped in the drum can be automatically compensated so that the water/cement ratio remains constant. A specific report is printed and certifies the features of the concrete produced.
Features of FIORI CBV 2.0 Batch Controller Technology
Mix design edition and selection
Volume production selection
Weight system specially designed for Big Bags
Water and add mixtures automatically in a controlled manner
Get Detailed Batch Report
Detailed components weight and proportions loaded
Drum total revolutions monitoring
Drum RPM Control
Mix stabilization pressure detection
Water / Preblend material automatic control
Gallovich Consulting LLC is an authorized exclusive dealer of FIORI equipment, the worldwide leader in manufacturing self-loading concrete mixers. Based in Florida they supply innovative onsite concrete solutions to anywhere in North America and Canada with onsite concrete production equipment, such as portable batch plant, concrete mixer, site dumper and more when required on rent or rent to buy program. Contact Gallovich Consulting LLC for tailored equipment rental solutions that deliver operational efficiencies for your next commercial project.